More of Me to Love Stretch Elastic Bra Extender, 4-Hook, Beige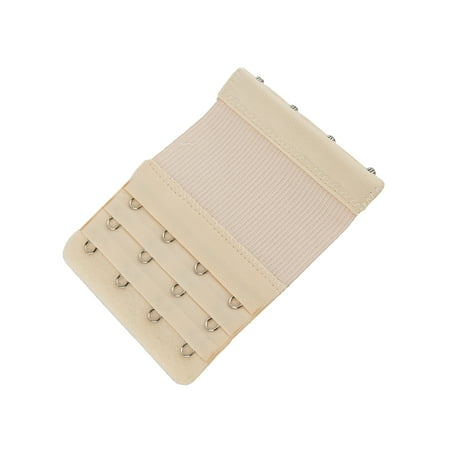 Total Width: 3.00 in (7.62 cm)Hooks/Eyes Width: 0.75 in (1.91 cm)WEAR YOUR BRAS COMFORTABLY AGAIN - Add extra length to your bra band with this simple device and avoid spending money on costly undergarments.AUTOMATICALLY ADJUSTS TO YOUR NEEDS - The elastic between the cotton ends has just the right give to keep you comfortable.3 GREAT COLORS - Get the colors that match your bras or that you like best. Available in black, white, beige, or a MultiPack of all three.LOVE YOUR CLOTHES AGAIN COLLECTION - This excellent item comes to you from the acclaimed More of Me to Love catalog that's designed to make your clothes comfortable again.
This elastic and cotton bra extension comes in three different hook possibilities to suit a wide variety of bras (2-Hook, 3-Hook and 4-Hook). It is also available in white, beige, black and a mixture of the three called neapolitan.
You May Interest Other Products